This corporate event was a true spectacle from beginning to end! We were thrilled to provide our high-impact performance alongside the incredibly successful dance troupe Diversity, as well as some of London's finest ballet dancers.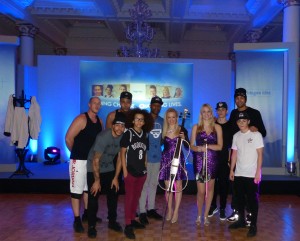 We have a wide range of performance options and this event highlighted our versatility. Playing alongside such talented dancers certainly made our successful ability to collaborate much easier! These performers were a delight to work with.
Thank you to our client for booking us for this luxurious event at such a premier venue! A big thank you also to Alex Freeman for the fantastic photos seen here.