The girls were delighted to perform for the VIP Drinks Reception for the Heineken and Amlin rugby cup finals. It was an honour to play next to the trophies and to be part of this great event.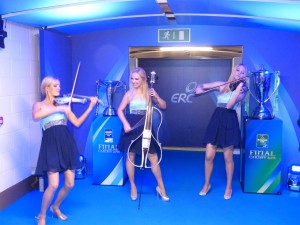 It was a privilege to work with celebrity TV presenter  Gethin Jones. After the performance, he took one of their violins and, to everyone's great surprise, serenaded them with Mozart!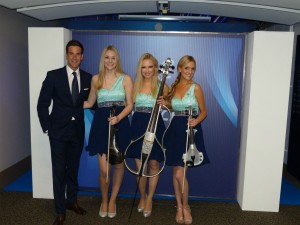 Thank you very much to our agent and the client for booking us on this wonderful event!